At the Open House, visitors can explore the terminal with a specially created T4 Open House app. Using the app, they can play location-based games to win e-vouchers for use at Changi Airport's retail and food and beverage outlets.
There is also a Photo of the Day competition and a daily lucky draw with airline tickets to be won.
The self-guided tour via the app is about 1km long and is expected to take between 60 and 90 minutes. Visitors will get a "boarding pass" to activate their app, and there will also be a self-luggage tagging contest to familiarise them with the process.
Our Solutions
To cater to the expectation, we have developed an end to end experience in the following ideas.
Pre-registration Website Development to cater for mass registration.
25 Onsite Kiosk to "check-in" the visitor and present them with their own customized boarding pass.
An interactive mobile app which acts as a tour guide to guide the visitor in T4 buy scanning their boarding pass triggered by Oasis iBeacon technology.
A feedback kiosk to collect feedback from all visitors at the end-point and a chance for them to win a mystery gift for their submission.
Pre-Registration Platform hosted in Amazon Web Server and developed in Angular.js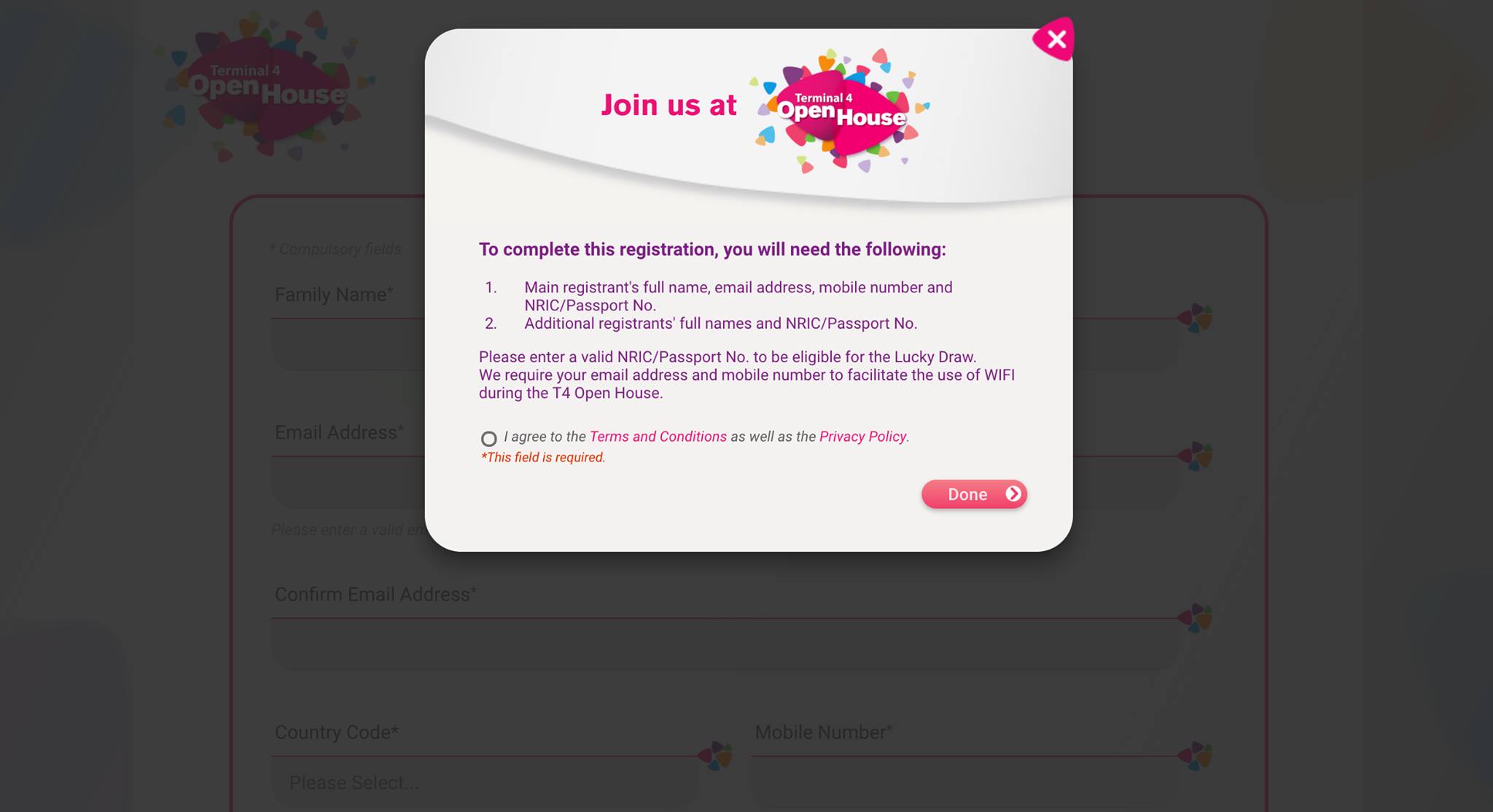 Development of Customized Kiosks to cater for the visitors' checkin.
Our customized boarding pass.
Mobile Application specially developed for the event and integrated with iBeacons
Preview of Terminal 4 Openhouse App
How the iBeacon works when near an experiential zone.
Feedback System to collect data and win the mystery gift for visitors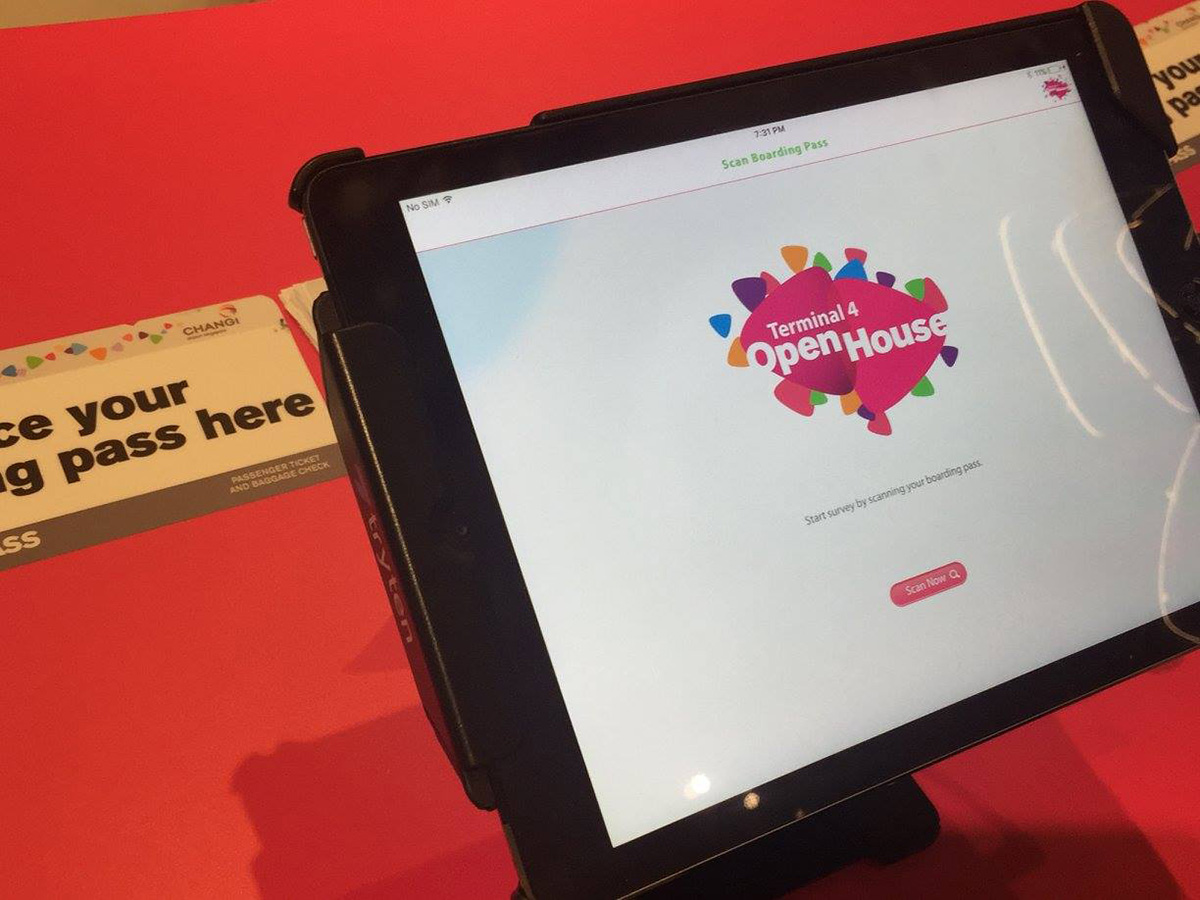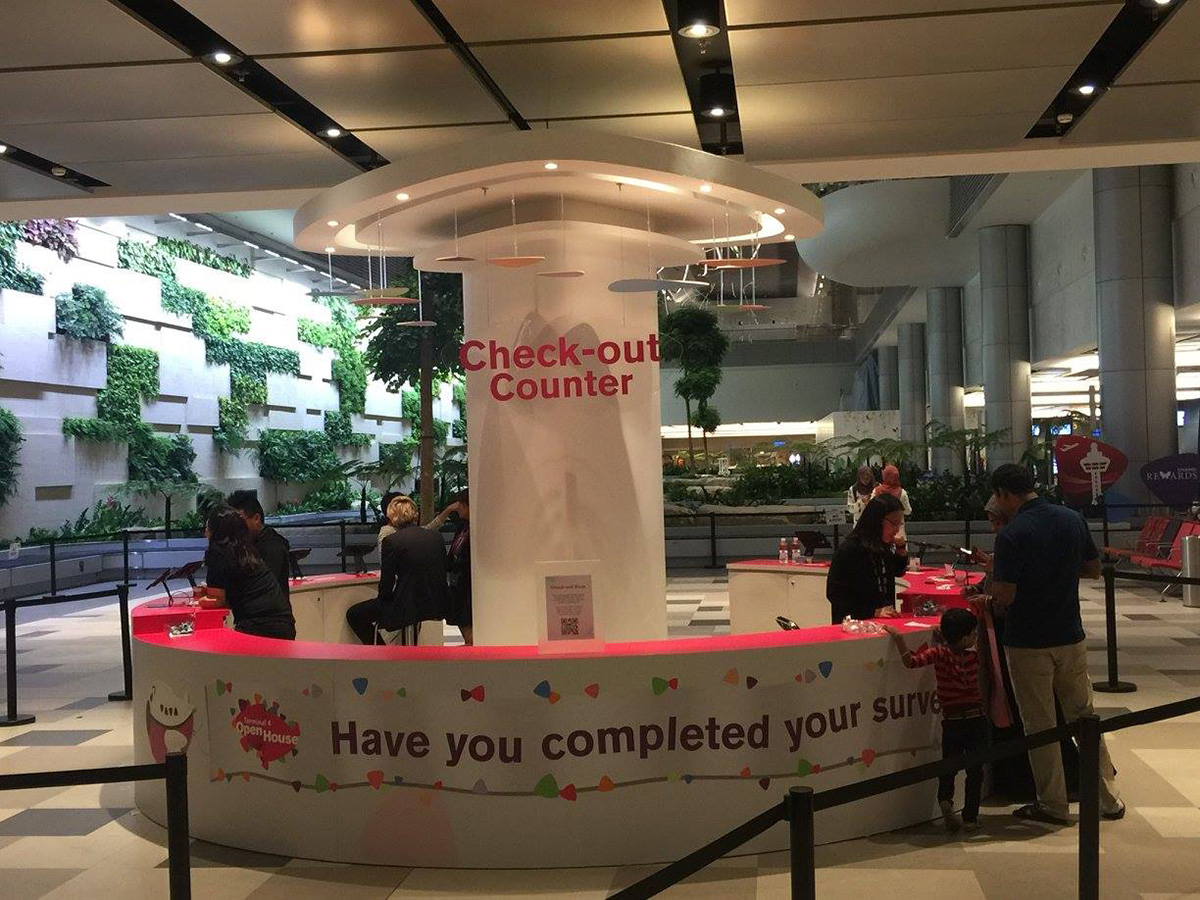 Developed By The Oasis Team