What is Unified Commerce
Unified commerce is a STRATEGY that centralizes the data you have collected about your customers and products on a single platform. These platforms can interconnect systems of e-commerce, mobile commerce, customer relationship management and more to help provide insights into how to improve the customer experience.
Everything from inventory management to customer communications is brought together in a single central platform. This makes your business easier to manage. Brands also gain oversight of customer behaviour, sales and stock levels across all locations and platforms. This includes your website, app and social commerce channels, as well as third-party marketplaces and brick-and-mortar stores.
As a result, customers can enjoy all the benefits that come with this streamlined system. Think improved fulfillment, highly relevant messaging, improved customer service and consistency across sales channels.
Do you as a business owner have these problems?
Unable to get more sales as you are limited to only e-commerce?

Have issues consolidating your sales transaction from your e-commerce, retail POS and another channel?

Facing challenges in procuring goods at the best price point or delay in booking in of goods causing loss of potential sales or having Out Of Stock problems?

Price Point Problem - Selling your product too cheaply as compared to your competitors?

Wishing for a way to get more cash flow via your business?

Is your picking and packing team slow and inefficient causing the delivery delays? Or even worst, duplicate delivery occurs causing losses.
Why Do I Need a Unified Commerce Strategy?
Customer experience and customer satisfaction is more important than ever before. It's how you turn new shoppers into loyal customers so it's really important for staying in business.
It would be very difficult to deliver this seamless customer experience you need without a unified commerce strategy.
Think about a scenario where a customer sees you have stock online, then goes into your brick and mortar store to purchase but finds out it's actually out of stock. You've probably just lost a customer for good, and all because your in-store POS system and online store were working off different sets of data.
In a scenario like this, it also means a member of staff will likely have to manually update the inventory number so that your e-commerce store is more accurate. What you're left with is an unhappy customer and a member of staff occupied with a task that could be completely automated.
Scenarios like these can be avoided with a unified commerce strategy.
How does it look like?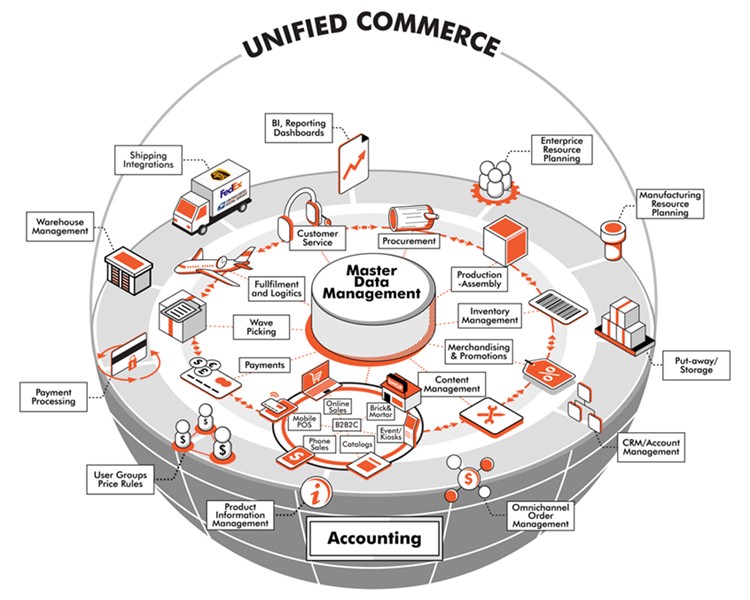 Unified commerce vs omnichannel commerce

While unified commerce solutions and omnichannel solutions are inextricably linked, they involve different setups and bring about different benefits.
An omnichannel approach involves integration across every customer-facing platform. It's about letting customers know where they can make a purchase. This allows them to choose their preferred channel – whether it's a D2C store, a third-party retailer or a marketplace like Amazon.
However, behind the scenes, there's multiple internal platforms of operation. So the likes of customer service, order tracking and inventory information often remain separate for each sales channel.
Unified commerce, on the other hand, integrates everything in the backend too. From payment systems through to inventory software and customer service desks.
For brands, this provides oversight across all channels and customer actions. For customers, this creates a seamless and flexible experience. Simply put, unified commerce solutions take omnichannel commerce to the next level.
The future of retail
So why hasn't every merchant moved to unified commerce already? It may require re-platforming, which represents an investment of time and money. But the alternative is losing out to competitors who are making the switch. A recent report found that 35% of retailers in Singapore planned to re-platform in 2022 because ecommerce and better customer experience are so crucial to their business.
What does it take to move to a unified commerce platform? It doesn't take a huge in-house development effort. We at Oasis Web Asia have experienced consultants who will be able to strategize and make the transition simpler and smoother.
Recently in the April of 2022, we have partnered with Dell Technologies and iFoundries to share with local SME owners the benefit of Unified Commerce.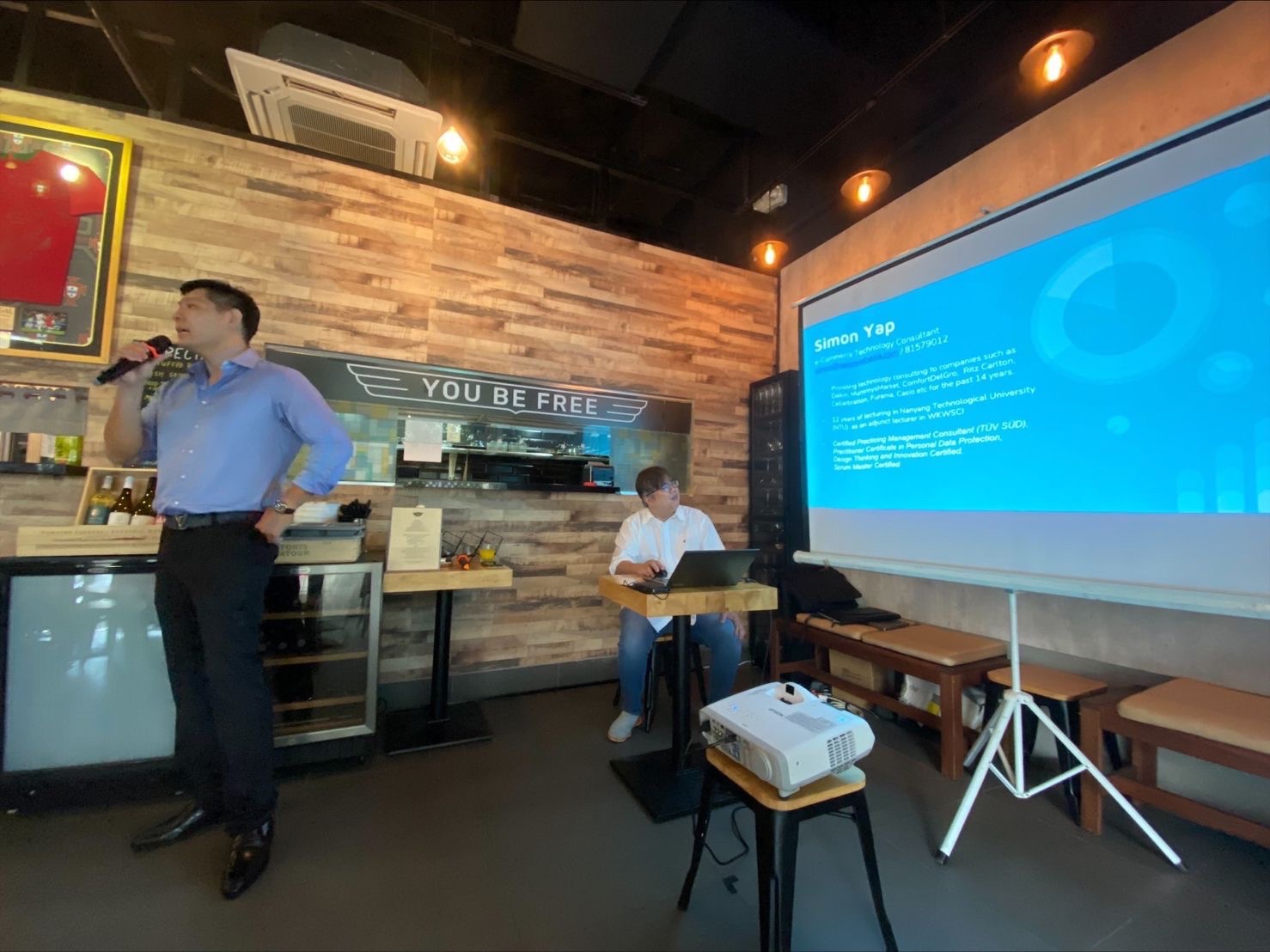 Team Oasis is able to help your company to leverage using EDG grants with up to 80% support through our in-house Certified Consultants and partners to achieve your Unified Commerce Strategy effectively.